About Ecolab ANZ – Healthcare division
Ecolab Australia and New Zealand's Healthcare division began its journey in 2007 with a team of 18 associates, specialising in on-site service support in hospital Central Sterile Departments (CSDs).
Our healthcare team and business grew, with the expansion of services throughout late 2000's into Infection Control reprocessing chemistry, Hand Hygiene TGA registered Alcohol Surgical Rubs, Environmental Hygiene innovation and further into Infection Control solutions such as Auditing programs and Bulk Chemistry dispensing systems for hospital central sterile departments.
In October 2019 with the acquisition of Gallay Medical & Scientific, Ecolab ANZ Healthcare expanded its business further into CSD and Endoscopy, offering a full suite of equipment, maintenance and support services in addition to innovative chemistry in instrument reprocessing, infection control solutions and Life Science.  The healthcare team grew to 107, enabling the division to expand on its healthcare solutions, offering customers value in bundled equipment programs along with water testing and machine performance qualification through a dedicated and specialised national service team.
Ecolab Healthcare ANZ continues its growth journey with an extensive ANZ team of 130+ associates in 2023, expanding equipment solutions in endoscopy with our exclusive partnerships with Smartline Medical in April 2022.  Our digital solutions programs, 24/7 service support team and our specialised account management, business development and corporate accounts team bring together a broad range of CSD, Endoscopy, Life Science and Infection Control expertise to the Healthcare industry, enabling Ecolab ANZ Healthcare to deliver world class solutions and support to your Healthcare operations.

Our Market Segments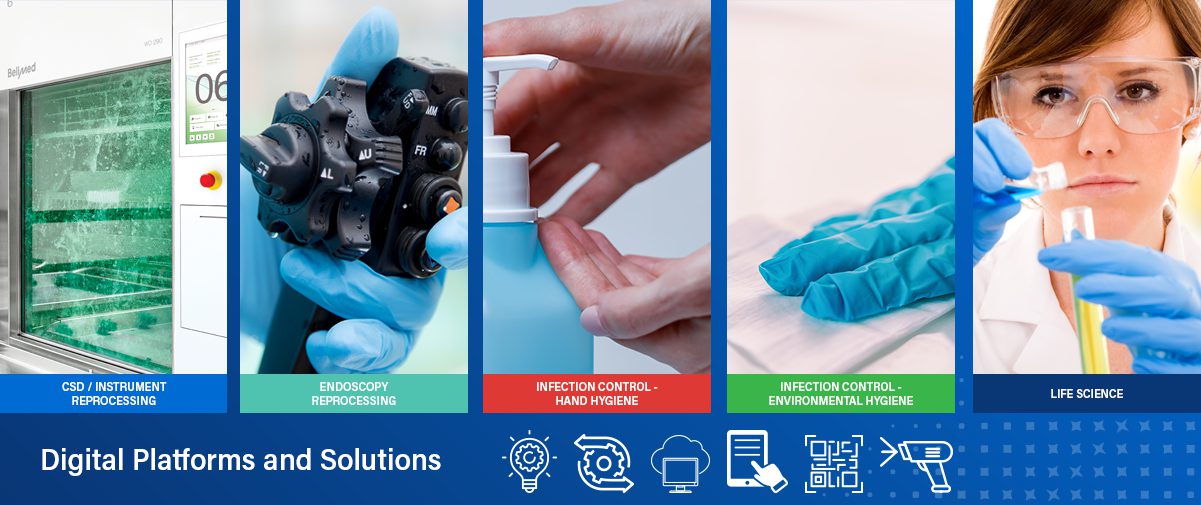 Our Senior Leadership Team
VP & GM – Healthcare, ANZ
Stephen Graham
RD&E, Marketing & Training Director
Craig Smith
Operations Director, ANZ
Colin Smith
Corporate Accounts & Infection Control Director
Kay Watts
Business Development Director – Endoscopy
Leigh Johnsen
Business Development Director – CSD & Life Science
Peter Branton
Sales & Program Manager – Infection Control
Cedric Leroy
Sales & Program Manager – Endoscopy
Donny Armstrong
Sales & Program Manager – CSD
Matthew Lewis
Regional Sales Manager, WA / SA / NT
Craig Robertshaw
Regional Sales Manager, NZ
Dustin Habeck
National Operations Manager
Erda Hakki
National Service Manager
Andrew Lott